School & Teacher Programs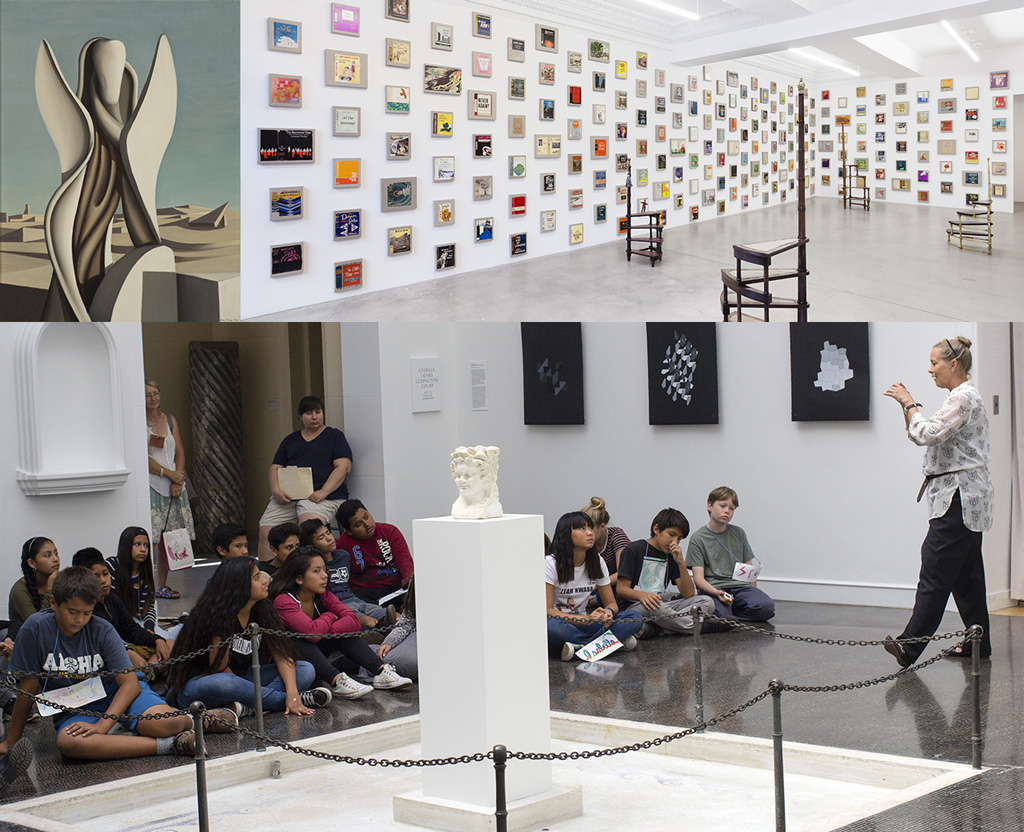 An Exciting Time of Change: Building a Better Museum
SBMA is in the midst of a renovation that will result in an increase in gallery and public space, enabling the Museum to showcase more of its permanent collection, welcome more visitors, and offer enhanced education spaces for school groups, families, and teachers. During this process, selected galleries and entrances will be closed intermittently, so please check the Museum website for updates. To make sure your educational experience is as rich as possible, there are several new ways to see and make art in alternate spaces in the Museum, art studio spaces at McCormick House, and out in the community. SBMA continues to build online resources and offer new learning opportunities, special programs, workshops, and events for educators while our building the transformed. Throughout this critical renovation project, the Museum is committed to remaining open, and, as always, extends the warmest welcome for teachers and students.
---
Program Brochures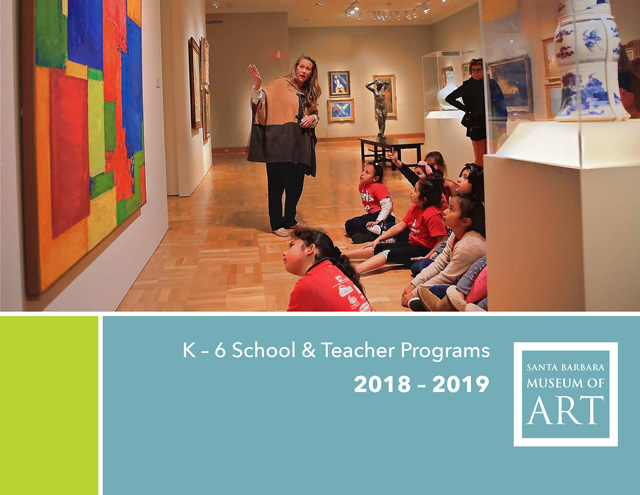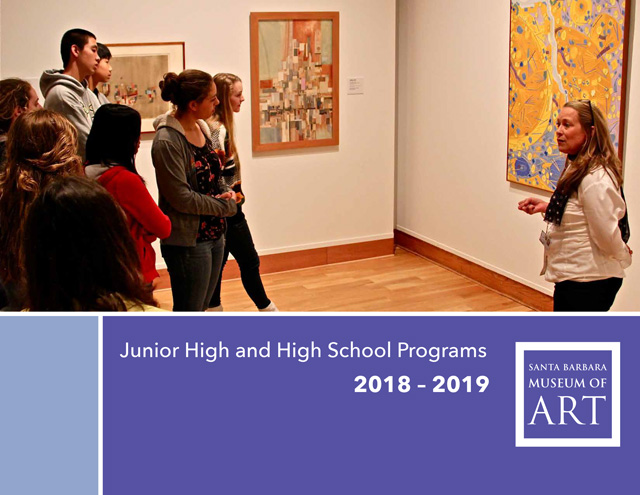 ---
For those outside of the SB School District busing stipends are available
For more information on the Museum's School and Teacher programs please contact Luna Vallejo-Howard at 805.884.6457 or email lvallejo-howard@sbma.net.
---
Education Programs Donor Credit Line
The Santa Barbara Museum of Art gratefully acknowledges the generosity of our donors for their contributions to the Museum's Education Programs:
Schlosser Family Trust
Connie Frank and Evan C. Thompson
William A. Siegele Fund for STEM
Anonymous
California Arts Council
Joan Davidson and John Schnittker
Edison International
Robert & Mercedes Eichholz Foundation
Audrey Hillman Fisher Foundation
Kind World Foundation
Kirby-Jones Foundation
Towbes Foundation
Bank of America, Gayle Binion, Wanda, and Jim Cowles, Suzanne and Tom Deardorff Family, Charlotte Gullap-Moore and Jeffery Anton Moore, Elisabeth Harris, The Hearst Endowed Fund, for Education, Bonnie and Jon Henricks, Susan and Palmer Jackson Family, The Little One, Foundation, Jennifer and John Markham Family, Sheila and Frank McGinity, JPMorgan Chase, Foundation, Jillian and Peter Muller Family, Ridley-Tree Foundation, SBMA smART Families, Maryan Schall, Schlinger Family Foundation, Laura and Craig Shelburne Family, Mary Lynn and Warren Staley, Steele Family Foundation, U.S. Bank Foundation, Wells Fargo Foundation, Linda and Doug Wood, Barbara and J. Taylor Woodward, and donors to the Annual Fund.